by Carole Brown
…that I LOVE October.  So to spread a little cheer, I'll share a few quotes and pictures that will have you smiling and thinking and maybe give you the urge to shuffle through some autumn leaves yourself. Enjoy!
October Loves:
Brick walkways and streets

Rain 

Lamp lights

"October is the fallen leaf, but it is also a wider horizon more clearly seen. It is the distant hills once more in sight, and the enduring constellations above them once again." 
October Loves:
The clear starry nights

The transition between warm days and cold ones

The colorful trees that encourage us to look UP!
"I'm so glad I live in a world where there are Octobers."  Anne of Green Gables
October Loves:
The colors of Autumn

The harvest of Autumn

The sense of Autumn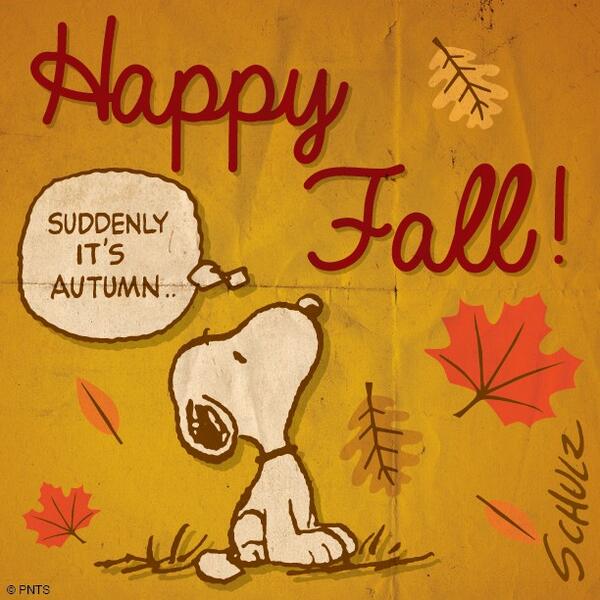 "October is the month for painted leaves…. As fruits and leaves and the day itself acquire a bright tint just before they fall, so the year near its setting. October is its sunset sky; November the later twilight." ~Henry David Thoreau, "Autumnal Tints"
October Loves:
Children at play

Snoopy loves Fall! 🙂

Bright cheeks
October is crisp days and cool nights, a time to curl up around the dancing flames and sink into a good book. ~John Sinor
October Loves:
Fresh Apple Cider

Pumpkins

Crisp Apples
Bittersweet October. The mellow, messy, leaf-kicking, perfect pause between the opposing miseries of summer and winter. ~Carol Bishop Hipps, "October,"
May you all have a blessed rest-of-the-October, and may your work be fruitful and abundant.